McLean County receives state funding to improve Meadows Road
By Neil Doyle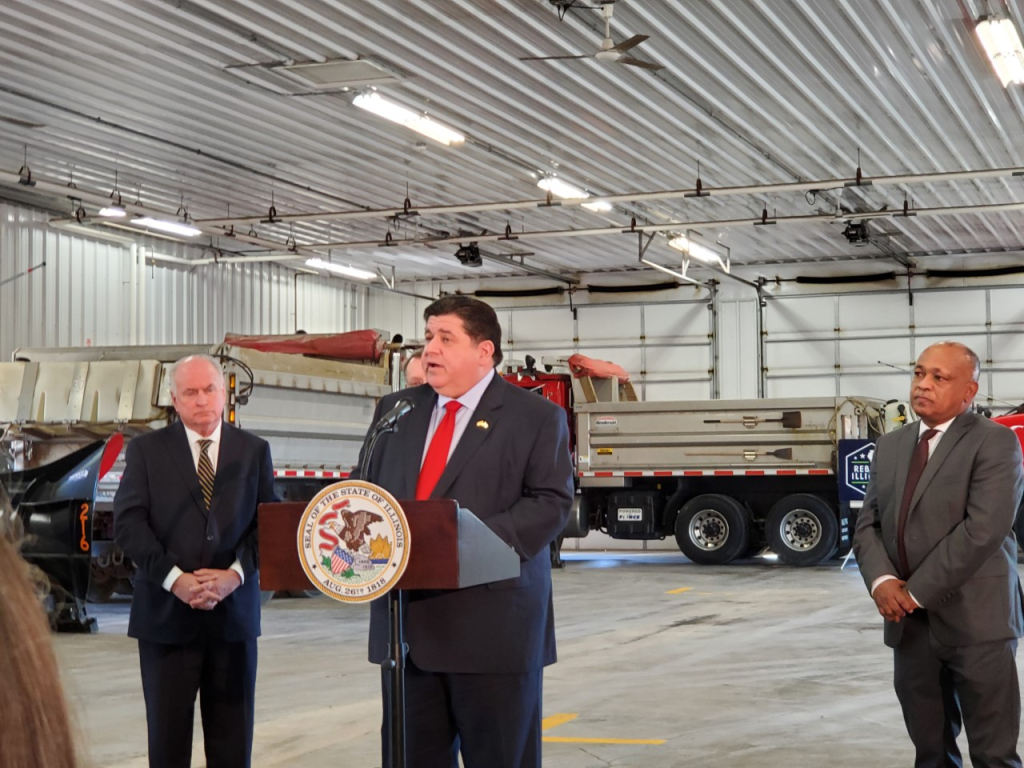 By Neil Doyle
BLOOMINGTON – The governor made a stop in Bloomington Wednesday morning and announced additional funding through the state's capital program.
The latest $250 million installment will address local transportation needs around the state. In McLean County, the funding will advance a $7.9 million project to improve County Highway 23, or Meadows Road.
Pritzker spoke during a news conference at the McLean County Highway Department.
"Rebuild Illinois has repaired or replaced over 3,500 miles of roads and nearly 350 bridges statewide. We've dedicated over $60 million to the visual arts center at ISU, with over $40 million in additional investments around campus. We're investing in Heartland Community College, and adding an Electric Vehicle Manufacturing Academy there, too," said Pritzker.
The governor was joined by McLean County Board Chairman John McIntyre, State Rep. Dan Brady and Illinois Department of Transportation Secretary Omer Osman.